Fall Conference
2017 Fall Conference
October 15-17, 2017
Iowa Events Center
730 3rd Street
Des Moines, IA
---
Monday Opening Keynote – Dr. Buddy Berry
Buddy Berry has a passion for reinventing the K-12 school experience. His School on FIRE (Framework of Innovation for Reinventing Education) model is currently in it's fourth full year of implementation and is seeing dramatic results. It is grounded on a model of mastery learning with systemic ICE (Interventions, Connections, and Enrichments). The School on FIRE begins with a mindset of Surprise and Delight, Next Generation skills, and utilizes student agency to provide lessons and learning that captures every child's heart and imagination. Dr. Berry is in his 7th year as Superintendent of Eminence Independent Schools and developed the School on F.I.R.E. (Framework of Innovation for Reinventing Education) Model based on the CCSSO's six core principles of innovation.
---
Tuesday Keynote – Dean Shareski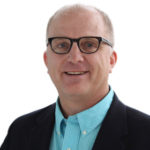 Dean Shareski is the Community Manager for Discovery Education Canada. He taught grades 1–8 for 14 years and spent nine as a digital learning consultant for Prairie South School Division in Moose Jaw, SK. In addition, he teaches pre-service teachers at the University of Regina. His blog consistently ranks among the top educational blogs. Dean also blogs for Tech Learning and the Huffington Post. In 2010 he won the ISTE Award for Outstanding Leader of the Year. Dean has had the opportunity to speak to various education audiences both nationally and internationally. His passion remains helping teachers explore the affordances of technology for learning. Dean believes humor and humility go a long way in supporting and advocating transformational practices in teaching and learning.
---
2017 Featured Speakers
Tony Vincent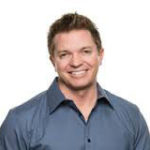 The only thing Tony Vincent likes better than teaching is learning. He enjoys technology because it continually gives him something new to learn. Since 1998 he's been a pioneer in digital learning, having a class website where his fifth graders in Millard shared their writing, art, and projects with the world. In 2001 he had a 1:1 classroom full of Palm Pilots, and in 2004 he started one of the first podcasts by kids.
Today Tony Vincent lives in Council Bluffs, Iowa and works as a self-employed consultant. He's on a mission to help teachers be their best by connecting them with technology. He has traveled to 40 states, Canada, Australia, England, and the Caribbean to facilitate workshops and to make presentations to K-12 educators. His areas of interest include project-based learning, personal productivity, and presentation design. Tony has authored books, produced videos, created infographics, co-developed an iPad app, and blogged about learning and technology. You can find his work online at learninginhand.com.
---
Tammy Lind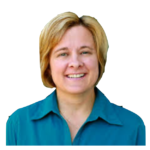 Tammy Lind is currently a Technology Integration Coach in Southeastern Wisconsin. She is a Google Education Trainer and a Google Certified teacher. Tammy is also an Intel for Education Master teacher.
Prior to becoming a technology integration coach Tammy worked as an elementary classroom teacher, a special education teacher and a math specialist in the Milwaukee Public and South Milwaukee School Districts. It was during her time as a special education teacher and an Assistive Technology team leader that Tammy became passionate about finding current web-based technologies that make the curriculum accessible to all learners.
Tammy is a co:contributor of the Teacher Tech Talk Podcast which highlights current classroom technologies and former contributor to the Mobile Reach podcast which highlights current issues in the area of mobile learning in schools. She is one of the two person team that brought the first Edcamp to Wisconsin and hosted the event in South Milwaukee.Tammy Lind is currently a Technology Integration Coach in Southeastern Wisconsin. She is a Google Education Trainer and a Google Certified teacher. Tammy is also an Intel for Education Master teacher.
---
Donnie Piercey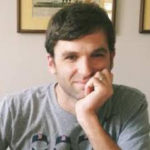 Donnie Piercey works in a hybrid role as a fifth grade teacher and district technology integration specialist for Eminence Independent Schools in Kentucky. He is always trying to find new and innovative ways to incorporate technology across the curriculum in order to increase student learning and engagement. You can always check and see what his students are up to by visiting his classroom website, http://www.mrpiercey.com.
Donnie has run a 1:1 iPad, Chromebook, and Macbook classroom over the course of his eleven year teaching career. Donnie received a B.A. in Theology from Asbury University and got his Masters in Education from Auburn University (Montgomery). Donnie is also a Google for Education Certified Innovator, a Google for Education Certified Trainer, and a Google GeoEDU Teacher Advisory Board (GTAB) member. He currently lives in Lexington, Kentucky with his wife and two children.
---
2017 Iowa Featured Speakers
Dan Butler

Dan Butler is passionate about leadership, positive relationships, continuous improvement, connected learning, and making differences in the lives of others. He serves as a moderator of #IAedchat, a weekly Twitter discussion at 8:00 PM on Sundays focused on the latest trends in education. Mr. Butler has presented at the local, state, and national levels about digital leadership, 21st century public relations/communication, continuous improvement and developing leadership capacity.
When not at school, Mr. Butler enjoys spending time with his family and friends, reading, watching and participating in various sports, and attending a variety of events within the Western Dubuque School District. Mr. Butler and his wife, Johna, reside in Epworth with their two sons, Mason and Nolan.
Read more about Dan by visiting his blog: danpbutler.com or follow him on Twitter: @danpbutler.
---
Erin Olson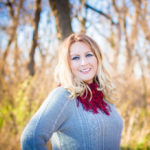 Erin taught middle school language arts for three years and high school English for seven. After serving as an instructional technology consultant for Prairie Lakes AEA for three years, she returned to her home district to serve as an Instructional Leader and Curriculum Director. As an educator, Erin used technology to eliminate classroom barriers and continues to do so as she supports technology integration. Erin speaks about the importance of empowering students through service, and supports educators in their quest to empower learners. Erin shares her passion for collaboration and creation. Author, speaker, instructional designer, and poet, Erin bridges technology and literacy. Erin advocates for student contribution explaining, "I do not want my students to be the best in the world, I want them to be the best FOR the world."
---
Anna Upah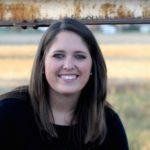 Anna is an Instructional Coach at Atkins Elementary, a PK-3rd grade elementary center in the Benton Community School District.  Anna's love for integrating technology is inspired by her students' fearlessness and their love of sharing.  This enthusiasm is fostered by her colleagues' willingness to collaborate and learn from one another.  Anna's passions include creating a personalized learning environment for students and growing makers out of her classroom.  Communicating with families and other school stakeholders through social media is one of Anna's top priorities. You can connect with Anna on Twitter @AnnaUpah.
---
Chelsie Meyer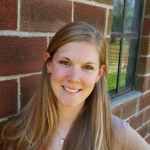 Chelsie is an art educator at Rock Run Elementary and Riverbend Middle School in the Iowa Falls-Alden Community School District. Chelsie loves showing her students how art and technology are interwoven together through relevant and real-world projects. Students in Chelsie's art room are empowered with technology through choices as they find their own voice. Chelsie has presented at the local and state level about social media and technology as a reflective tool, structuring a choice-based art room with technology, students use of blogs, iPads apps for art, along with twitter and digital teaching portfolios for educators.
Sculpture is a passion of hers, as her middle school students sculpture ideas have been made into a reality through life-size sculptures created in both Waverly and Iowa Falls in collab_oration with the University of Northern Iowa's Public Art Incubator. Students tagboard models were superimposed in the sculpture location through various apps and the use of a green screen.
Chelsie loves balancing this connectedness with moments outside on her and her husband's acreage. Chelsie and her husband, Matt, live the rural life in Aplington with their daughter, Jordyn and their two sons, Chayce and Bentley.
Connect with Chelsie through her classroom website, or follow her on Twitter, or on Pinterest.