Fall Conference
2018 Fall Conference
October 14-16, 2018
Iowa Events Center
730 3rd Street
Des Moines, IA
---
2018 Keynotes
Monday October 15, 2018: Ken Shelton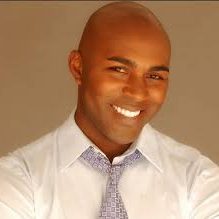 Ken currently holds an M.A. in Education with a specialization in Educational Technology as well as New Media Design and Production. As a part of his active involvement within the Educational Technology community, Ken is an Apple Distinguished Educator and a Google Certified Teacher. Ken was also named to the California State Superintendent of Public Instruction Educational Technology Task Force. Ken, both nationally and internationally, regularly gives keynotes, presentations, and leads workshops, many of which are hands-on, covering a wide variety of Educational Technology, Technology Integration, Digital Age Literacies, Creative Expression, Photography, Visual Learning, Visual Storytelling, and Instructional Design topics. He formerly worked as an Educator for over 13 years, including teaching technology for 10 years at the Middle School level.
Tuesday October 16, 2018: Rushton Hurley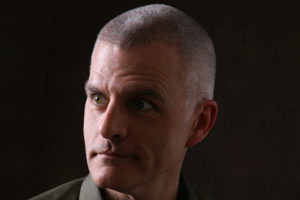 Rushton Hurley is the founder and executive director of Next Vista for Learning, which houses a free library of videos by and for teachers and students at NextVista.org.
Rushton has spent decades exploring innovative possibilities for bringing together proven approaches with cutting-edge technologies, from his graduate research at Stanford University (using speech recognition technology with beginning students of Japanese in computer-based role-playing scenarios for developing language skills) to his work with teenagers as both a high school teacher of Japanese and a principal of an online school, to speaking at conferences and trainings around the world, to last fall's 5-Day Teacher Challenge which over 2000 teachers in 40 countries signed up to try.
He loves to travel, makes occasionally successful attempts to take a good picture, cleans up after his senior cat, and considers himself to have married up.
---
2018 Featured Speakers
Manuel S. Herrera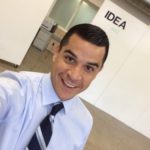 Manuel lives in St. Louis, Missouri and is an educator, an ed tech consultant and certified doodler. Currently, he is the 1:1 Coordinator and Design Space facilitator for the Affton Schools, a St. Louis suburban school district. He is an adjunct professor at Webster University teaching Digital Video for Educators and Designing Ed Tech Facilities. In addition to those roles, he is the Communications and Design Lead for Connected Learning, an educational non profit. Manuel has presented across the country at events like SXSWEdu, ISTE, TCEA, and FETC. In 2016, he was named the Midwest Education Technology Conference Spotlight Educator.
Kristina Ishmael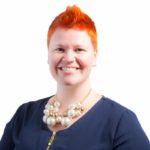 Kristina Ishmael is a fellow for Public Interest Technology at New America. She is collaborating with the Education Policy program to support states and districts using Open Educational Resources (OER) to transform teaching and learning.
Before joining New America, Ishmael was the K-12 open education fellow at the U.S. Department of Education Office of Educational Technology where she led the #GoOpen movement, in the perfect culmination of her passion for removing roadblocks for student access to resources and providing professional learning for educators.
Donnie Piercey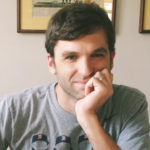 Donnie Piercey works in a hybrid role as a fifth-grade teacher and district technology integration specialist in Kentucky. He is always trying to find new and innovative ways to incorporate technology across the curriculum in order to increase student learning and engagement. You can always check and see what his students are up to by visiting his classroom. Donnie has run a 1:1 iPad, Chromebook, and Macbook classroom over the course of his teaching career.
---
2018 Iowa Featured Speakers
Amber Bridge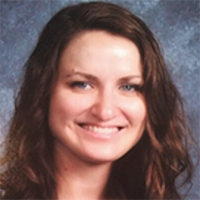 Amber is a digital learning consultant with Grant Wood AEA and certified teacher with 10 years of classroom experience as a middle school science teacher. She believes technology should seamlessly blend into the learning environment in a way that enhances classroom relationships. Amber is a Google Certified Educator Level 1 as well as an advocate for flipped learning. Amber also believes makerspaces offer students unique learning and problem solving opportunities to help empower and engage students. Amber is a co-host of a YouTube Makerspace Challenge show for schools called Think, Make, Innovate. She lives in North Liberty with her husband, Bob and daughter, Stella.
Maggie Davis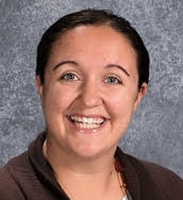 Maggie completed her undergraduate degree in Elementary Education from Northwest Missouri State University and earned her Master of Education in Education Leadership from Drake University.
David Fringer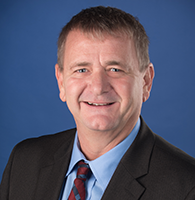 David Fringer is is in his 11th year as Chief Technology Officer for the Council Bluffs Community School District. Previously, Mr Fringer worked at Loess Hills AEA and as a teacher in the Omaha Public Schools. Over the past 11 years, the Council Bluffs Schools have successfully implemented dozens of technology initiatives aligned to improving teaching and learning. Some examples are: BLink – Bluffs Community WiFi, a project in cooperation with the City of Council Bluffs to provide free wireless connectivity across the community; A one-to-one Initiative in its 8th year that provides a portable computing device for every student in grades 2-12; Clearly articulated Grade Level Expectations and a Why statement that align technology to the articulated curriculum and creates a clear purpose; Ongoing infrastructure improvements that include implementation of a dark fiber wide area network and next generation WiFi in all schools; Early adoption of Google G-Suite and implementation of cloud services for productivity, data management, assessment, content curation, and operations; A laser focus on customer service that has created a culture of cooperation between "Technology" and "Teaching & Learning". Mr. Fringer's ongoing interest is compassionate leadership and the role emotional intelligence plays in creating a culture of achievement. He is a Certified Teacher with the Search Inside Yourself Leadership Institute and facilitates leadership workshops focusing on Mindfulness, Self Awareness, Self Management, Motivation, Empathy, and Leadership. David and his wife Nancy live in Omaha Nebraska; they have two children and two grandchildren.
Chelsie Meyer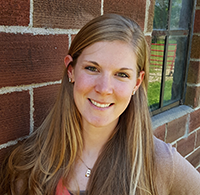 Chelsie is an art educator and tech integrationist at Riverbend Middle School in the Iowa Falls-Alden Community School District. Chelsie loves showing her students how art and technology are interwoven together through relevant and real-world projects. Students in Chelsie's art room are empowered with technology through choices as they find their own voice. Chelsie has presented at the local and state level about social media and technology as a reflective tool, structuring a choice-based art room with technology, students use of blogs, iPads apps for the art room, along with Twitter for educators and digital teaching portfolios.
Sculpture is a passion of hers, as her middle school students sculpture ideas have been made into a reality through life-size sculptures created in both Waverly and Iowa Falls in collaboration with the University of Northern Iowa's Public Art Incubator. Students tagboard models were superimposed in the sculpture's location through various apps and the use of a green screen.
Chelsie loves balancing this connectedness with moments outside whether it is by the Iowa River, camping, riding bikes, or going to the pool. Chelsie and her husband, Matt, enjoy these moments in nature with their daughter, Jordyn and their two sons, Chayce and Bentley.
Connect with Chelsie through her classroom website: iafallsart.weebly.com or follow her on Twitter @chelsiemeyer or Pinterest pinterest.com/meyer4.
Eric Townsley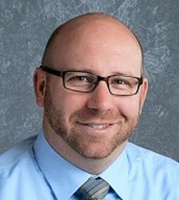 Eric Townsley currently resides in Keystone, Iowa. His educational background includes a B.A. from Wartburg College in Mathematics, Computer Science, and Secondary Education as well as a Masters in Educational Leadership from the University of Northern Iowa. He taught High School Math for 9 years, then transitioned to educational leadership. He currently serves as Principal at Prairie Creek Intermediate.
Eric is a member of the 2014 class of ASCD Emerging Leaders. His work includes conference presentations on the topics of formative assessment, standards based grading, and Positive Behavior Interventions and Supports (PBIS). He serves on the University of Northern Iowa Educational Leadership Advisory Council and also adjuncts in this program on the areas of technology leadership. Along with all things education, he enjoys golf and spending time with family.
---
Quotes from Conference Attendees
"Once again, ITEC conference did it! There were "mic drop" after "mic drop" moments with the keynotes, feature speakers, Iowa featured speakers, and the sessions! ITEC truly is a mini-ISTE! It is a non-negotiable, must attend conference for me every year!" – 2018 Fall Conference Attendee
"It is a non-negotiable for me to attend ITEC conference every year! I love and believe it in so much that when the day comes that I would be forced to use a personal day or leave without pay, I would use either personal day or leave without pay in a heartbeat! It is no-brainer to attend this conference! It is a mini-ISTE and we are so fortunate to have this conference in the state of Iowa!" – 2017 Fall Conference Attendee
"Attending the ITEC conference really helped increase my confidence in just trying things and seeing how they go. I've grown up with different forms of technology, but it isn't something that I experienced being used by students as I was going through college or even masters classes. The ideas discussed during ITEC have helped me to envision ways I can incorporate the technology provided for my students to enhance their learning and create in ways that are not possible using traditional methods. Even though I do things with my kids that sometimes end in failed products and I can appreciate the process we took to get there during instructions and task – For some reason I am more hesitant to incorporate technology used by my students because of this worry of failing. Since the conference I have just been jumping in and seeing how things go, and it is amazing how much the kids are able to do with just being given the opportunity." – 2017 Fall Conference Attendee