Fall Conference
2018 Fall Conference
October 14-16, 2018
Iowa Events Center
730 3rd Street
Des Moines, IA
2018 Keynotes Announced
Tuesday October 16, 2018: Rushton Hurley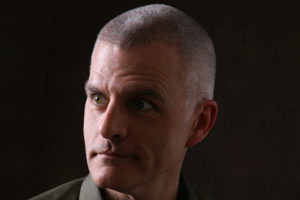 Rushton Hurley is the founder and executive director of Next Vista for Learning, which houses a free library of videos by and for teachers and students at NextVista.org.
Rushton has spent decades exploring innovative possibilities for bringing together proven approaches with cutting-edge technologies, from his graduate research at Stanford University (using speech recognition technology with beginning students of Japanese in computer-based role-playing scenarios for developing language skills) to his work with teenagers as both a high school teacher of Japanese and a principal of an online school, to speaking at conferences and trainings around the world, to last fall's 5-Day Teacher Challenge which over 2000 teachers in 40 countries signed up to try.
He loves to travel, makes occasionally successful attempts to take a good picture, cleans up after his senior cat, and considers himself to have married up.
Quotes from 2017 Fall Conference
"It is a non-negotiable for me to attend ITEC conference every year! I love and believe it in so much that when the day comes that I would be forced to use a personal day or leave without pay, I would use either personal day or leave without pay in a heartbeat! It is no-brainer to attend this conference! It is a mini-ISTE and we are so fortunate to have this conference in the state of Iowa!" 
– 2017 Fall Conference Attendee
"Attending the ITEC conference really helped increase my confidence in just trying things and seeing how they go. I've grown up with different forms of technology, but it isn't something that I experienced being used by students as I was going through college or even masters classes. The ideas discussed during ITEC have helped me to envision ways I can incorporate the technology provided for my students to enhance their learning and create in ways that are not possible using traditional methods. Even though I do things with my kids that sometimes end in failed products and I can appreciate the process we took to get there during instructions and task – For some reason I am more hesitant to incorporate technology used by my students because of this worry of failing. Since the conference I have just been jumping in and seeing how things go, and it is amazing how much the kids are able to do with just being given the opportunity."
– 2017 Fall Conference Attendee