Fall Conference
2020 Fall Conference
October 12-13, 2020
Iowa Events Center
730 3rd Street
Des Moines, IA
---
2020 Keynotes
Monday, October 12 – Clint Smith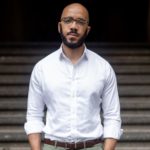 Clint Smith is a writer, teacher, and doctoral candidate at
Harvard University. He is currently an Emerson Fellow at New America and has previously received fellowships from the Art For Justice Fund, Cave Canem, and the National Science Foundation. He is a National Poetry Slam Champion whose writing has been published in The New Yorker, The New York Times Magazine, The Atlantic, Poetry Magazine, and The Paris Review. His first full-length collection of poetry, Counting Descent, was published in 2016. It won the 2017 Literary Award for Best Poetry Book from the Black Caucus of the American Library Association and was a finalist for an NAACP Image Award. His debut narrative nonfiction book, How the Word Is Passed, is forthcoming from Little, Brown.
Tuesday, October 13 -Kristin Ziemke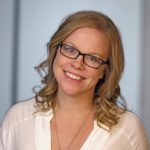 Kristin Ziemke is an urban educator and the author of Read the World: Rethinking Literacy for Empathy and Action and Amplify: Digital Teaching and Learning in the K-6 Classroom. Recognized as an international expert in literacy, inquiry and technology, Kristin collaborates with organizations around the world to develop learning experiences that redefine school. Currently serving as a resident teacher and learning innovation specialist for the Big Shoulders Fund, Kristin has been recognized as an Apple Distinguished Educator, Chicago Public Schools Tech Innovator of the Year, National Board Certified Teacher and Emerging Leader by the Chicago Council on Global Affairs. Her work has been featured by Apple, EdWeek, Mindshift and Scholastic.
---
2020 Featured Speakers
Eric Curts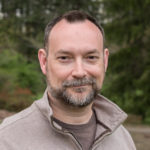 Eric has been in education for 27 years, and currently serves as a Technology Integration Specialist for SPARCC in Canton, Ohio, where he oversees Google Apps for Education implementation, training, and support, as well as other technology integration initiatives. Eric is an authorized Google Education Trainer and Innovator, and provides Google Apps training to schools, organizations, and conferences throughout Ohio and across the country. He is a co-leader of the Ohio Google Educator Group at bit.ly/gegohio and runs the award-winning blog www.ControlAltAchieve.com, where all of his Google Apps and ed tech resources can be found. His following on social media has developed through humorous videos that focus on real-world educational experiences. He is currently followed on social media by over 500,000 people.
Jen Giffen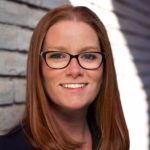 Jen Giffen is a Teacher Librarian and former Digital Literacy Consultant in the York Region District School Board in Ontario, Canada. She has a B.Ed from Queen's and an M.Ed in Curriculum, Teaching and Learning from the University of Toronto. She is a Google Innovator (#WDC17), Microsoft Innovative Educator (MIE), Apple Teacher, HP Teaching Fellow, Student Voice Ambassador, sketchnoter, teacher matchmaker, cheerleader, mom of three boys, and up for just about anything. Co-host of #ShukesandGiff the podcast, Jen is a believer that you have time to do anything you want – you just need to make time. Former player of the game of school, she now seeks to ensure learning is authentic and relevant, especially for struggling students You can often find her learning at her computer, having a conversation with her Google Home, driving around listening to podcasts and watching Netflix with her husband. She wants you to know that while at first, the hokey pokey is hard, eventually you turn yourself around. #Ginger #Canadian #HashtagLover. She can be found @VirtualGiff – everywhere.
---
2020 Iowa Featured Speakers
TBD
---
Quotes from Conference Attendees
"Once again, ITEC conference did it! There were "mic drop" after "mic drop" moments with the keynotes, featured speakers, Iowa featured speakers, and the sessions! ITEC truly is a mini-ISTE! It is a non-negotiable, must-attend conference for me every year!" – 2018 Fall Conference Attendee
"It is a non-negotiable for me to attend ITEC conference every year! I love and believe it in so much that when the day comes that I would be forced to use a personal day or leave without pay, I would use either personal day or leave without pay in a heartbeat! It is a no-brainer to attend this conference! It is a mini-ISTE and we are so fortunate to have this conference in the state of Iowa!" – 2017 Fall Conference Attendee
"Attending the ITEC conference really helped increase my confidence in just trying things and seeing how they go. I've grown up with different forms of technology, but it isn't something that I experienced being used by students as I was going through college or even masters classes. The ideas discussed during ITEC have helped me to envision ways I can incorporate the technology provided for my students to enhance their learning and create in ways that are not possible using traditional methods. Even though I do things with my kids that sometimes end in failed products and I can appreciate the process we took to get there during instructions and task – For some reason, I am more hesitant to incorporate technology used by my students because of this worry of failing. Since the conference, I have just been jumping in and seeing how things go, and it is amazing how much the kids are able to do with just being given the opportunity." – 2017 Fall Conference Attendee