Fall Conference
2021 Fall Conference
October 11-12, 2021
Iowa Events Center
730 3rd Street
Des Moines, IA
---
2021 Keynotes
Monday October 11, 2021: Weston Kieschnick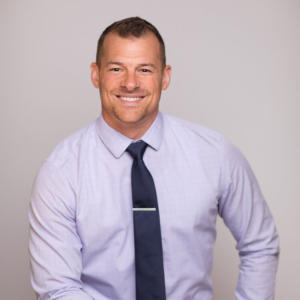 Weston is an award-winning educator, best-selling author, TEDx speaker, coach, husband, and father. He is the author of, Bold School, Breaking Bold, co-author of The Learning Transformation: A Guide to Blended Learning for Administrators and the creator and host of Teaching Keating; one of the most downloaded podcasts for educators and parents on iTunes. Weston has worked in collaboration with innovative tech and publishing companies (Google, Houghton Mifflin Harcourt, Apple) to redefine teaching and learning in the digital age. As such, he's advised educators from every state in the US and more than 30 countries around the world. Districts where Mr. Kieschnick has designed content, implemented initiatives, and trained educational leaders have been recognized by the Learning Counsel as being among the top ten in the nation for their work in blended learning. You can find Weston's work published in EdWeek, EdTech Magazine, The Spark, and featured on TED, the 10-Minute Teacher, Teaching Tales, Kids Deserve It, and LeadUp Teach.
Tuesday October 12, 2021: Clint Smith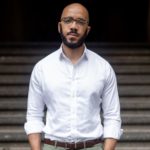 Clint is a staff writer at The Atlantic. He is the author of the narrative nonfiction book, How the Word Is Passed: A Reckoning With the History of Slavery Across America, which was a #1 New York Times Bestseller, and the poetry collection Counting Descent, which won the 2017 Literary Award for Best Poetry Book from the Black Caucus of the American Library Association and was a finalist for an NAACP Image Award.
---
2021 Featured Speakers
Jesse Lubinsky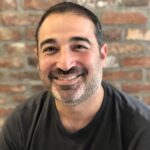 Jesse is Chief Learning Officer of Ready Learner One LLC. He is a Google Certified Innovator and Trainer, a CoSN CETL, an Adjunct Professor of Education Technology at Pace University, a member of the Google Earth Education Experts team, a doctoral student, and a frequent keynote speaker who has presented across North America, Europe, Asia, the Middle East, and Australia. Jesse is co-author of "Reality Bytes: Innovative Learning Using Augmented and Virtual Reality" (February 2020) and "The Esports Education Playbook: Empowering Every Learner Through Inclusive Gaming" (November 2020). He is also co-host of the Partial Credit Podcast and the Ready Learner One Lounge, a virtual reality show focused on innovations in teaching and learning.
Laurie Roberts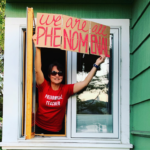 Laurie currently works as an educational technology coach for the West Contra Costa Unified School District, where she's been employed for the past 25 years as a classroom teacher, a project assistant, and a teacher on special assignment. She is a wife and mom of two humans and a dog named Kitty. Her passions include mindfulness, anti-racist educational work, racial and social justice, reading books, cooking (and eating), and petting all the dogs.
Kris Szajner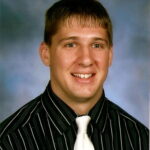 Kris is the partnership manager for Seesaw Learning. He is a former Kindergarten teacher and technology integrationist. He has spoken across the nation on curriculum design and development, innovative practices, STEM instruction, and K-12 best practices. Kris is on a mission to create a better tomorrow by creating opportunities for students to reach their fullest potential at every opportunity possible.
---
2021 Iowa Featured Speakers
---
Quotes from Conference Attendees
"Once again, ITEC conference did it! There were "mic drop" after "mic drop" moments with the keynotes, featured speakers, Iowa featured speakers, and the sessions! ITEC truly is a mini-ISTE! It is a non-negotiable, must-attend conference for me every year!" – 2018 Fall Conference Attendee
"It is a non-negotiable for me to attend ITEC conference every year! I love and believe it in so much that when the day comes that I would be forced to use a personal day or leave without pay, I would use either personal day or leave without pay in a heartbeat! It is a no-brainer to attend this conference! It is a mini-ISTE and we are so fortunate to have this conference in the state of Iowa!" – 2017 Fall Conference Attendee
"Attending the ITEC conference really helped increase my confidence in just trying things and seeing how they go. I've grown up with different forms of technology, but it isn't something that I experienced being used by students as I was going through college or even masters classes. The ideas discussed during ITEC have helped me to envision ways I can incorporate the technology provided for my students to enhance their learning and create in ways that are not possible using traditional methods. Even though I do things with my kids that sometimes end in failed products and I can appreciate the process we took to get there during instructions and task – For some reason, I am more hesitant to incorporate technology used by my students because of this worry of failing. Since the conference, I have just been jumping in and seeing how things go, and it is amazing how much the kids are able to do with just being given the opportunity." – 2017 Fall Conference Attendee