Fall Conference
2018 Fall Conference
October 14-16, 2018
Iowa Events Center
730 3rd Street
Des Moines, IA
Fall Conference Registration now open!
Call for Presentations for Fall Conference 2018 NOW OPEN!
---
2018 Keynotes
Monday October 15, 2018: Ken Shelton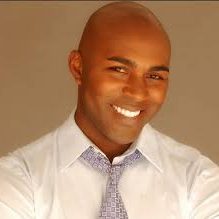 Ken currently holds an M.A. in Education with a specialization in Educational Technology as well as New Media Design and Production. As a part of his active involvement within the Educational Technology community, Ken is an Apple Distinguished Educator and a Google Certified Teacher. Ken was also named to the California State Superintendent of Public Instruction Educational Technology Task Force. Ken, both nationally and internationally, regularly gives keynotes, presentations, and leads workshops, many of which are hands-on, covering a wide variety of Educational Technology, Technology Integration, Digital Age Literacies, Creative Expression, Photography, Visual Learning, Visual Storytelling, and Instructional Design topics. He formerly worked as an Educator for over 13 years, including teaching technology for 10 years at the Middle School level.
Tuesday October 16, 2018: Rushton Hurley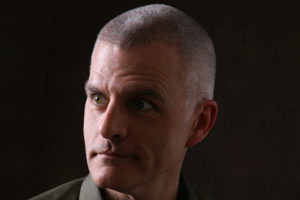 Rushton Hurley is the founder and executive director of Next Vista for Learning, which houses a free library of videos by and for teachers and students at NextVista.org.
Rushton has spent decades exploring innovative possibilities for bringing together proven approaches with cutting-edge technologies, from his graduate research at Stanford University (using speech recognition technology with beginning students of Japanese in computer-based role-playing scenarios for developing language skills) to his work with teenagers as both a high school teacher of Japanese and a principal of an online school, to speaking at conferences and trainings around the world, to last fall's 5-Day Teacher Challenge which over 2000 teachers in 40 countries signed up to try.
He loves to travel, makes occasionally successful attempts to take a good picture, cleans up after his senior cat, and considers himself to have married up.
---
2018 Featured Speakers
Manuel S. Herrera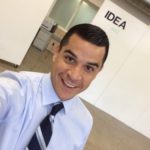 Manuel lives in St. Louis, Missouri and is an educator, an ed tech consultant and certified doodler. Currently, he is the 1:1 Coordinator and Design Space facilitator for the Affton Schools, a St. Louis suburban school district. He is an adjunct professor at Webster University teaching Digital Video for Educators and Designing Ed Tech Facilities. In addition to those roles, he is the Communications and Design Lead for Connected Learning, an educational non profit. Manuel has presented across the country at events like SXSWEdu, ISTE, TCEA, and FETC. In 2016, he was named the Midwest Education Technology Conference Spotlight Educator.
Kristina Ishmael-Peters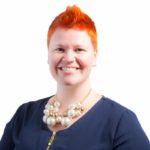 Kristina Ishmael is a fellow for Public Interest Technology at New America. She is collaborating with the Education Policy program to support states and districts using Open Educational Resources (OER) to transform teaching and learning.Donnie Piercey
Before joining New America, Ishmael was the K-12 open education fellow at the U.S. Department of Education Office of Educational Technology where she led the #GoOpen movement, in the perfect culmination of her passion for removing roadblocks for student access to resources and providing professional learning for educators.
Donnie Piercey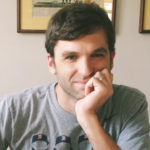 Donnie Piercey works in a hybrid role as a fifth grade teacher and district technology integration specialist for Eminence Independent Schools in Kentucky. He is always trying to find new and innovative ways to incorporate technology across the curriculum in order to increase student learning and engagement. You can always check and see what his students are up to by visiting his classroom. Donnie has run a 1:1 iPad, Chromebook, and Macbook classroom over the course of his eight year teaching career.
---
Quotes from 2017 Fall Conference
"It is a non-negotiable for me to attend ITEC conference every year! I love and believe it in so much that when the day comes that I would be forced to use a personal day or leave without pay, I would use either personal day or leave without pay in a heartbeat! It is no-brainer to attend this conference! It is a mini-ISTE and we are so fortunate to have this conference in the state of Iowa!"
– 2017 Fall Conference Attendee
"Attending the ITEC conference really helped increase my confidence in just trying things and seeing how they go. I've grown up with different forms of technology, but it isn't something that I experienced being used by students as I was going through college or even masters classes. The ideas discussed during ITEC have helped me to envision ways I can incorporate the technology provided for my students to enhance their learning and create in ways that are not possible using traditional methods. Even though I do things with my kids that sometimes end in failed products and I can appreciate the process we took to get there during instructions and task – For some reason I am more hesitant to incorporate technology used by my students because of this worry of failing. Since the conference I have just been jumping in and seeing how things go, and it is amazing how much the kids are able to do with just being given the opportunity."
– 2017 Fall Conference Attendee