Credit Options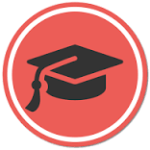 After an absence of many years, we are happy to announce that we are working on offering license renewal and graduate credit for the conference. Syllabi are currently being reviewed and when finalized, we will have information on the ITEC website.  You will have to be registered for the conference in addition to paying for the credit.
There will be three options for credit
– One License Renewal Credit ($35)
Syllabus
– One Graduate Credit  (Estimated cost $260)  
Syllabus
– Two Graduate Credits  (Estimated cost $520) 
Syllabus
Attendees will be able to register for credit at the conference.