Leadership & Learning Symposium
2020 ITEC Leadership & Learning Symposium
Update 3/13/2020
At this time, the ITEC Board has concluded that – despite our best efforts to proceed – now is not the time to hold our Leadership & Learning Summit. As a result of the evolving public health concerns around coronavirus (COVID-19) and in the best interests of everyone involved, the ITEC Board made the difficult, but necessary decision not to hold the Leadership & Learning Summit on March 31-April 1, 2020.
As soon as we are able, we will be processing refunds to our Attendees and Vendor partners.
Thank you for your patience and understanding during this time. If you have any questions, don't hesitate to reach out to us.
---
The event formerly known as the i11i Conference is now the ITEC Leadership & Learning Symposium. The symposium will feature a half-day leadership event followed by a one day conference full of sessions that support technology in education, as well as opportunities to continue to explore the leadership day learning.  
The 2020 Leadership Day focuses on exploring how openly-licensed educational resources can support all learners and will feature Dr. Jeanette Westfall, Director of Curriculum, Instruction and Staff Development for Liberty Public Schools. 
Iowa Events Center
730 3rd Street
Des Moines, IA
Registration Information
Early Bird
Before March 23
Pricing On or After March 23
Full Symposium Registration (both days)
$150
$200
Leadership Day: March 31
$75
$100
Learning Day: April 1
$75
$100
---
2020 Leadership Day Speaker
Leadership Day Topic: Open Education Resources (OERs)
Dr. Jeanette Westfall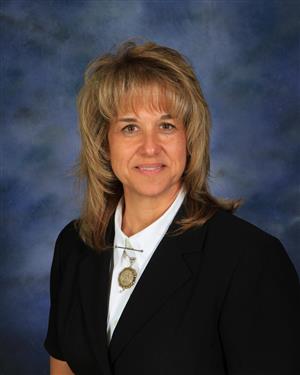 Dr. Westfall currently works for Liberty Public Schools (MO) as the Director of Curriculum, Instruction, and Staff Development. Jeanette has been an elementary classroom teacher, high school language arts teacher, gifted & talented English/humanities teacher, and secondary schools instructional coach. Dr. Westfall also served as a high school principal for eight years before joining Liberty Schools.
Dr. Westfall is honored to serve in a variety of state and national organizations. She is currently a member of the Learning Forward Academy Class of 2018, as well as serving as the Missouri Learning Forward Region 11 (KC) Representative. Jeanette is on the U.S. Department of Education's Office of Educational Technology #GoOpen Leadership Team working to support districts interested in growing the use of Open Educational Resources (OER). She has also served on numerous AdvancEd External Review teams in the state of Missouri and Illinois.
Dr. Jeanette Westfall has been an educator for over 20 years. Westfall's degrees include a Doctorate in Education from the University of Missouri, a Master of Arts Degree in Education from Baker University, and a Bachelor of Science Degree in Elementary Education from Texas State University.