Leadership & Learning Symposium
2020 ITEC Leadership & Learning Symposium
Our spring event, the ITEC Leadership & Learning Symposium, is a half-day Leadership event followed by a one day conference full of sessions on supporting Technology in Education.
Leadership Day: March 31, 2020
Conference Day: April 1, 2020
Iowa Events Center
730 3rd Street
Des Moines, IA
Registration: Open early 2020
---
2020 Leadership Day Speaker
Leadership Day Topic: Open Education Resources (OERs)
Dr. Jeanette Westfall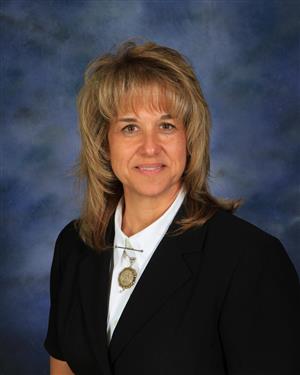 Dr. Westfall currently works for Liberty Public Schools (MO) as the Director of Curriculum, Instruction, and Staff Development. Jeanette has been an elementary classroom teacher, high school language arts teacher, gifted & talented English/humanities teacher, and secondary schools instructional coach. Dr. Westfall also served as a high school principal for eight years before joining Liberty Schools.
Dr. Westfall is honored to serve in a variety of state and national organizations. She is currently a member of the Learning Forward Academy Class of 2018, as well as serving as the Missouri Learning Forward Region 11 (KC) Representative. Jeanette is on the U.S. Department of Education's Office of Educational Technology #GoOpen Leadership Team working to support districts interested in growing the use of Open Educational Resources (OER). She has also served on numerous AdvancEd External Review teams in the state of Missouri and Illinois.
Dr. Jeanette Westfall has been an educator for over 20 years. Westfall's degrees include a Doctorate in Education from the University of Missouri, a Master of Arts Degree in Education from Baker University, and a Bachelor of Science Degree in Elementary Education from Texas State University.