ChatGPT: Exploring Potential & Pitfalls of AI in Education
March 20 @ 7:00 pm

-

8:00 pm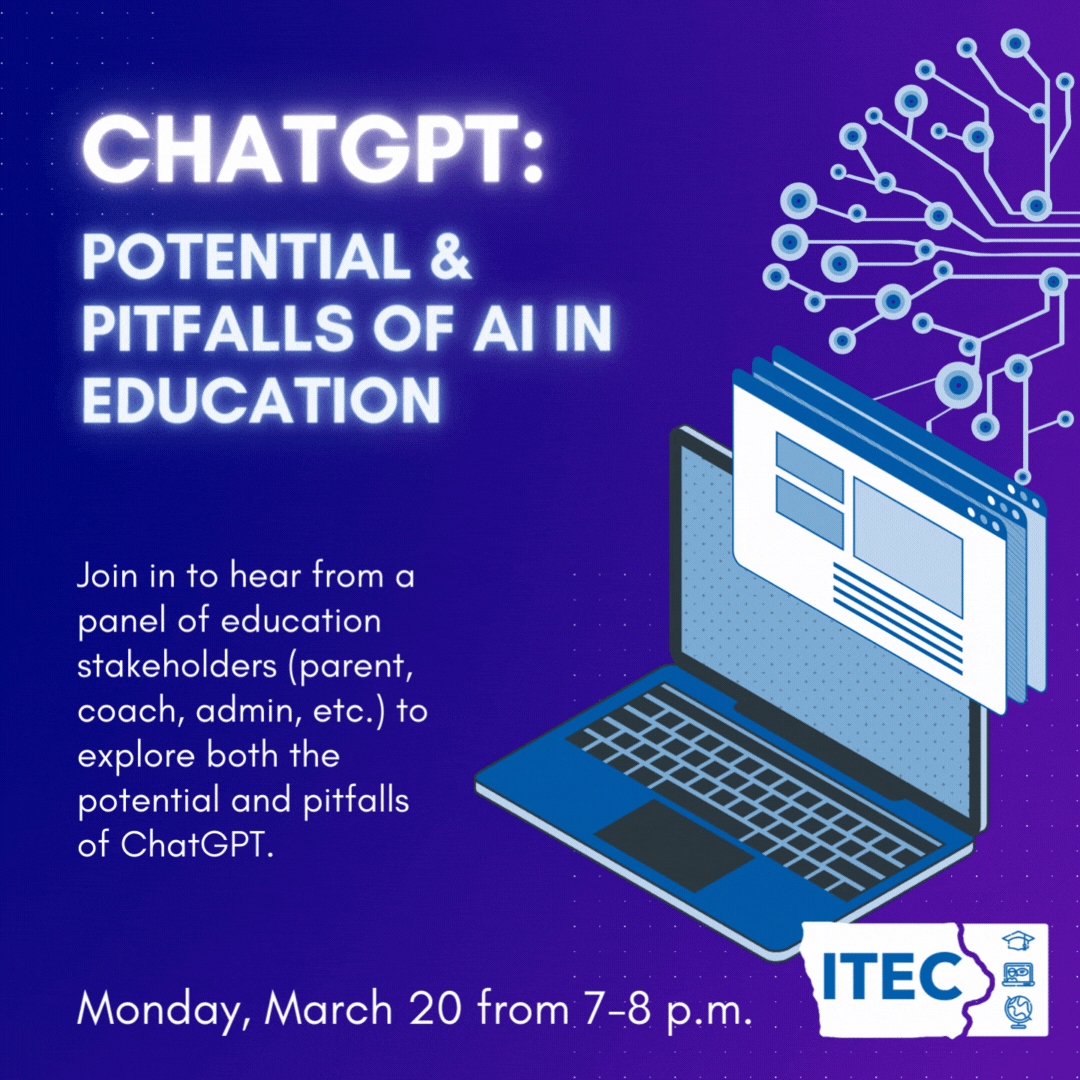 ChatGPT is an AI-based conversational model that has recently gained significant attention in the educational world. It has the ability to generate human-like responses to text-based input such as writing you a song, telling a story, making lists, providing advice and even writing your lesson plans.
In this webinar, we'll hear from a panel of education stakeholders (parent, coach, admin, etc.) to explore both the potential and pitfalls of ChatGPT. We will discuss and generate a variety of ideas for potential uses as well as discussing how we can help navigate potential misuse.
Join us to learn more about this powerful technology and how to harness its potential while avoiding its pitfalls.