ITEC (Iowa Technology and Education Connection) promotes the use of technology in education by demonstrating to its members, other educators, and the public, developments in educational technology and how its appropriate use supports teaching and learning.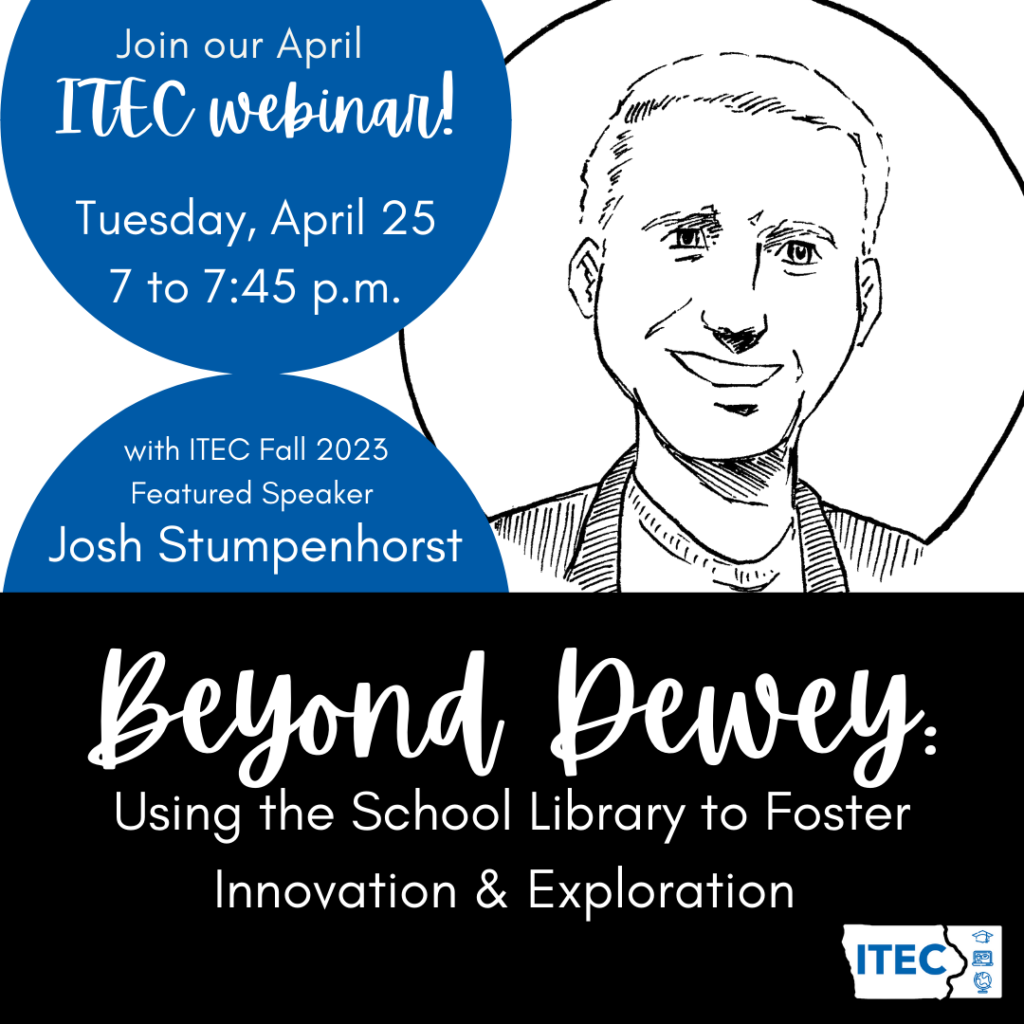 Beyond Dewey: Using the School Library to Foster Innovation and Exploration
April is School Library Month! Join our ITEC Fall 2023 Conference Featured Speaker, Josh Stumpenhort, as we explore how school libraries are using innovative approaches to foster creativity, collaboration, critical thinking skills and literacy among students. We'll examine maker spaces, media centers and other initiatives that are taking place in school libraries across the country, discussing how they can promote active learning, interdisciplinary collaboration and inspire students to explore new areas of interest. Josh will provide practical tips on turning your library into a dynamic, interactive space that promotes innovation, exploration and literacy.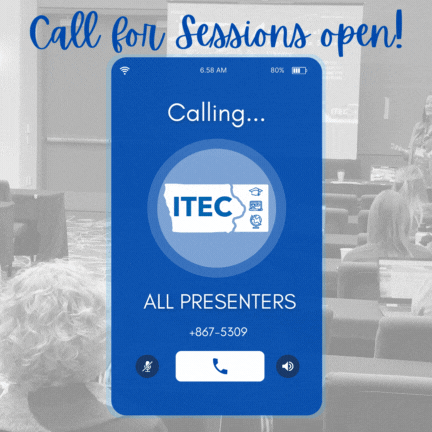 ITEC's Call for Sessions is now open for our 2023 Fall Conference! We want you to share your story!
This is an incredible opportunity to be part of an engaging and exciting event that brings together passionate educational technology enthusiasts. The conference promises to offer a platform for sharing innovative ideas, best practices and practical strategies for enhancing teaching and learning for our Iowa students.
Don't miss the chance to share your success stories (as well as your challenges), collaborate with like-minded professionals and gain valuable insights from other experts passionate about transforming education!
Submit a Session
Please consider submitting a session for Iowa's premier edtech conference!
Submissions will be accepted through Friday, June 30, 2023.
Submission Form