ITEC (Iowa Technology and Education Connection) promotes the use of technology in education by demonstrating to its members, other educators, and the public, developments in educational technology and how its appropriate use supports teaching and learning.

Empowering Educators: Unleashing the Potential of Life Skills, Academic Content, and EdTech
Join our webinar, Unleashing the Potential of Life Skills, Academic Content, and EdTech, where educators will gain invaluable insights into integrating these elements for student success into projects. Discover how to cultivate well-rounded students equipped with essential life skills, such as critical thinking and collaboration, while expertly integrating academic content. Explore innovative EdTech tools that amplify engagement and personalize learning, transforming your classroom into a relevant learning environment.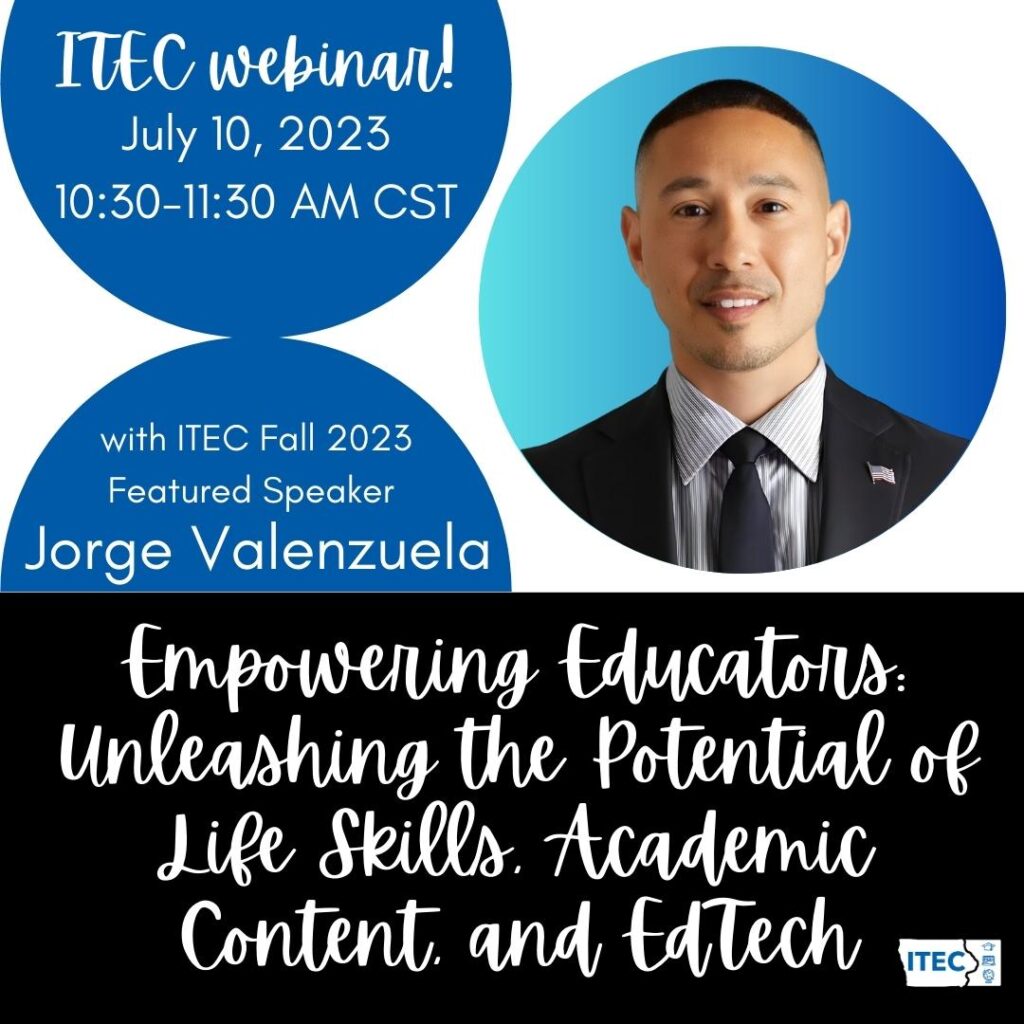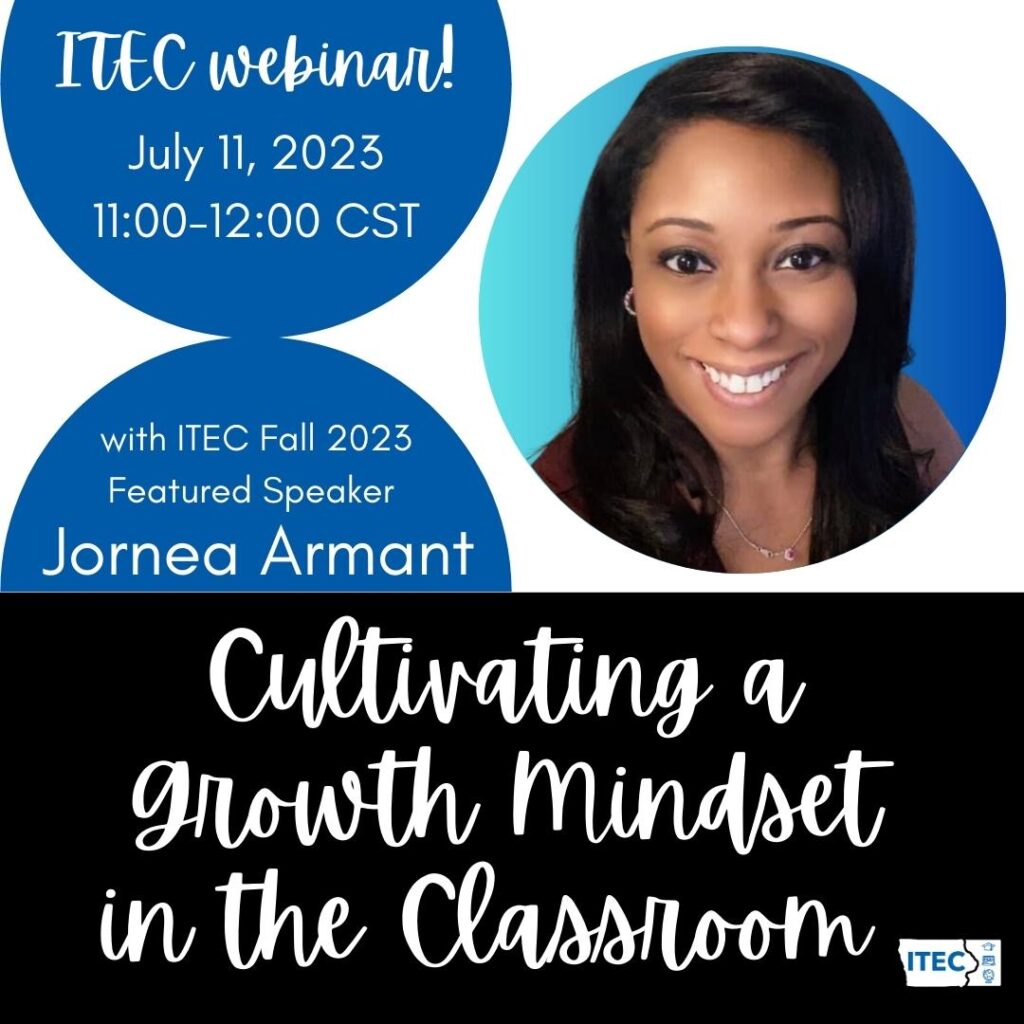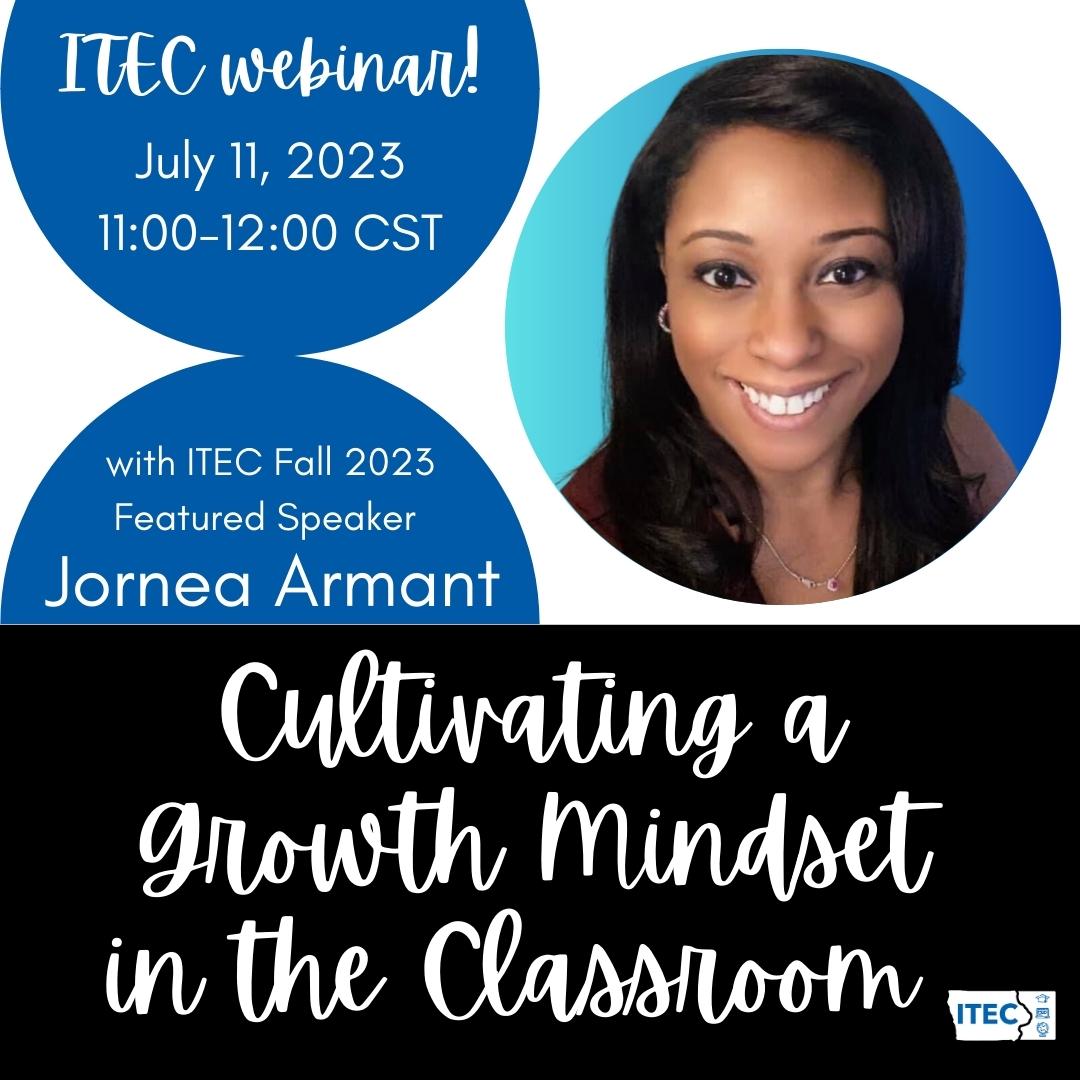 Level Up: Cultivating a Growth Mindset in the Classroom
Do you want to help your students become more confident, curious, and resilient learners? Do you want to inspire them to embrace challenges and learn from mistakes? If so, join us for this session on cultivating a growth mindset in the classroom. You will learn how to foster a culture of learning and resilience among your students by using strategies such as learning maps, formative feedback and self-reflection. You will discover how a growth mindset can boost your students' academic achievement and well-being, and help students overcome challenges by recognizing their superpowers. Don't miss this opportunity to learn how to empower your students with a growth mindset!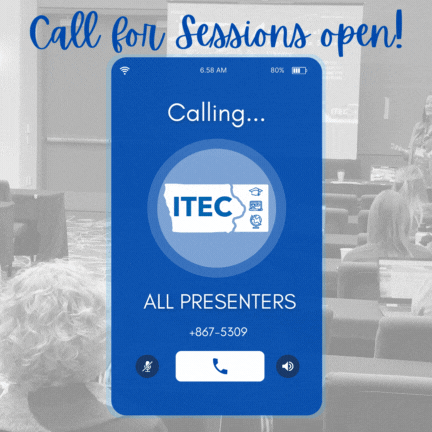 ITEC's Call for Sessions is now open for our 2023 Fall Conference! We want you to share your story!
This is an incredible opportunity to be part of an engaging and exciting event that brings together passionate educational technology enthusiasts. The conference promises to offer a platform for sharing innovative ideas, best practices and practical strategies for enhancing teaching and learning for our Iowa students.
Don't miss the chance to share your success stories (as well as your challenges), collaborate with like-minded professionals and gain valuable insights from other experts passionate about transforming education!
Submit a Session
Please consider submitting a session for Iowa's premier edtech conference!
Submissions will be accepted through Friday, June 30, 2023.
Submission Form