ITEC annually seeks nominations for educators who champion the innovative use of technology across the state of Iowa. ITEC recognizes that champions exist in all areas of education. This award will recognize teachers, administrators, instructional leaders, technicians, etc. 
ITEC Champions should be nominated by a colleague using the above form. As an ISTE affiliate, ITEC Champions should exhibit the characteristics of the ISTE Standards. Nominators may draw from characteristics from any of ISTE's standards including, but not limited to Educator, Leaders, Coaches, and Student. Please review and select appropriate standards that your nominee exemplifies prior to completing your nomination form for an ITEC Champion award.
In addition to filling the form, each nominator will need to gather and submit at least three letters of support for the individual. 
The ITEC Board of Directors will review submissions. Selected recipients will be recognized at the annual fall conference as well as receive a complimentary registration in honor of their hard work.
Please note:  Vendors are not eligible. 
Each nominee needs a MINIMUM for 3 support letters to be considered for an ITEC Award. Please submit letters of support to awards@itec-ia.org (with the nominee's name and ITEC Awards in the Subject Line).
2022 Sypersma Leadership and Innovation Award Winners
In honor of Jeff Sypersma's 18 years of service as ITEC's Executive Director, ITEC's annual award will now be known as the Sypersma Leadership and Innovation Award. ITEC is proud to recognize the following individuals as the inaugural recipients of this award. Each have demonstrated excellence in using, integrating and supporting technology in education. Congratulations to all the award winners, and thank you for your efforts!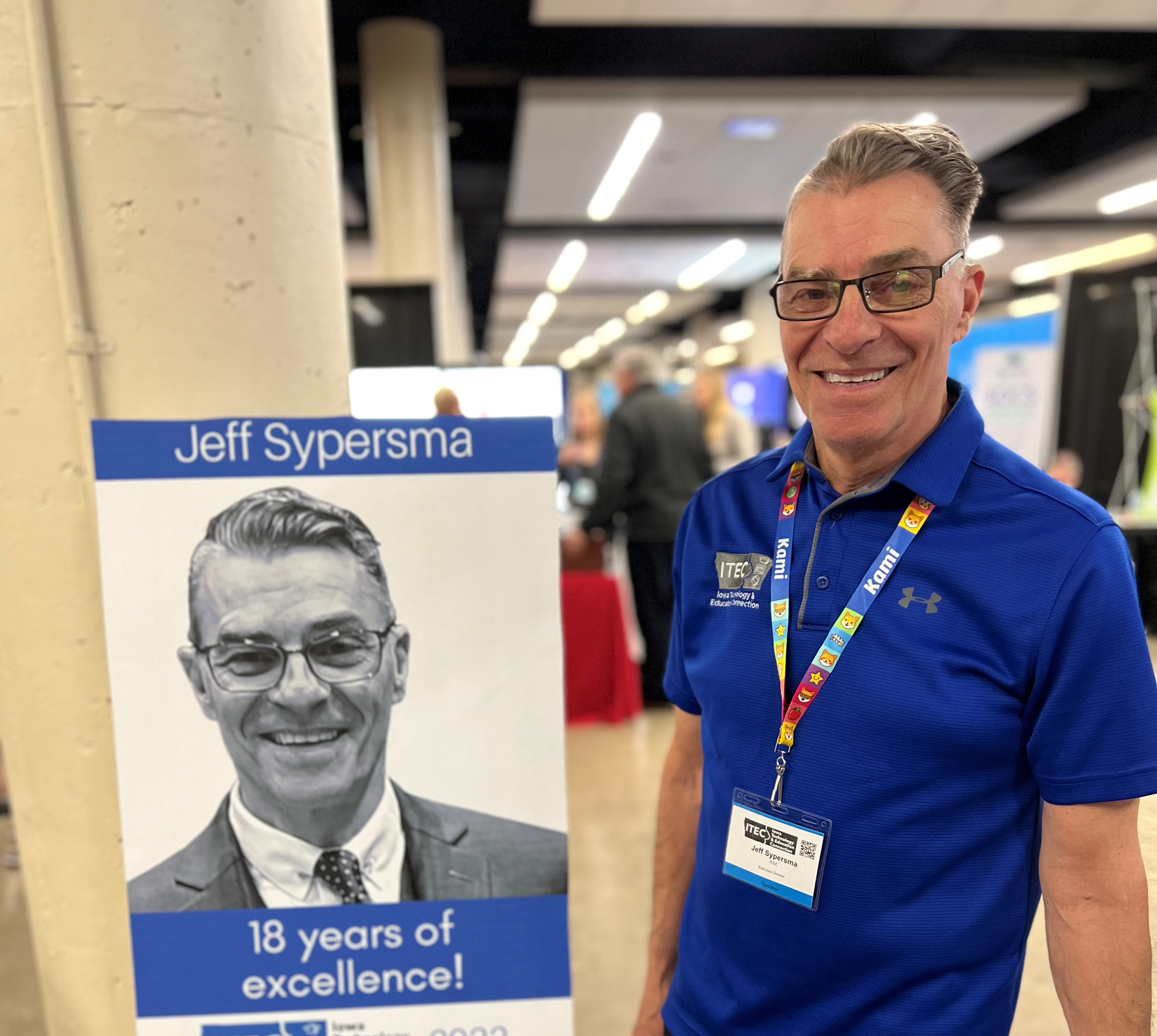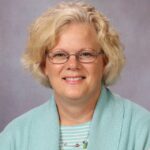 Kris Full
This is Kris Full's 39th year in education. She started teaching junior high and then moved into teaching K-8 computer classes, later adding high school journalism, yearbook, and religion. She has had student teams involved in competitive technology events through HyperStream, First Lego League, and the Technology Student Association, where her students achieved first place in 15 out of 18 state championships and she received the Jim Coffey Inspirational Technology Teacher award twice.
Since being introduced to Code.org years ago, Kris has been involved in promoting computer science, starting with the Hour of Code and continuing currently with Computer Science Discoveries, Computer Science Principles AP, and robotics courses at Remsen St. Mary's middle school and high school. These opportunities were all a result of the Iowa Governor's STEM Initiatives. She is also a member of the Iowa CSTA chapter.
Kris and her husband Tony live on the family farm near Alton. They have 4 adult children and 9 grandchildren, with one on the way any day now! She fills any spare time, after grandchildren, with graphic design and she enjoys attending way too many online webinars!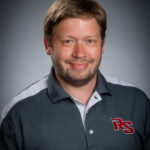 Thomas Klett
Thomas Klett is in his eighth year as a teacher at Roland-Story High School in Story City, Iowa. His initial assignment was as a 11th and 12th grade ELA teacher, but in the past three years he has started teaching computer science, too. With a background in journalism and publishing, Tom has always worked closely with technology, so it has been natural to try to bring his interest to his students. As a teacher, he strives to provide opportunities for all of his students to develop their skills and hopefully find a passion in a subject. He has looked for ways to add more computer science to his English classroom, and in the past two years he has worked on adapting a data science unit from Bootstrap World, so now all students at Roland-Story have some exposure to computer science. In addition to that, he has tried to set up extracurricular opportunities for students, and has assisted students this past year in joining and competing in the Iowa High School Esports Association.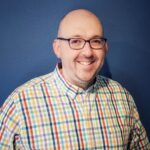 Jeff Lucas
Jeff Lucas is the Manager of Information Technology for the Cedar Rapids Community School District.
His daily focus is to oversee all of the operational technology in CRCSD. He has an amazing team of 24 that he am lucky to work with every day. His team strives to deliver student focused technical solutions that support the classroom experience.
He has been at CRCSD since 2019, and has worked in Ed Tech now for more than 20 years. Previously he also worked for the College of Liberal Arts and Sciences at Iowa State University and the Iowa City Community School District. He has a bachelor's degree in MIS from Upper Iowa University and an MBA with an emphasis in Technology from WGU.
In his free time, he is a huge Chicago and Hawkeye sports fan, an auto enthusiast, and video gamer. Together with his wife Shar and their dog Wrigley, they enjoy traveling and spending time with their family and friends, enjoying local festivals and spending their summers at the ballpark.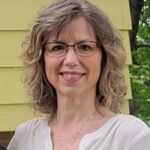 Karen Randall
In Karen Randall's 26 years as Computer Networking Specialist for Keystone AEA, she has had the privilege of working with not only AEA staff but with LEA technology staff as well. She is responsible for configuring and managing Keystone's network, servers, and a wide variety of other systems. She assists school tech staff in keeping their Internet, networks, and vital technology systems up and running, but the heart of what she does is to ensure that staff, educators, and students have the best possible experience with technology she and her team can provide. She proud to be part of the team that works to accomplish that goal.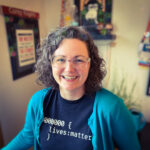 Corey Rogers
Corey Rogers is a Digital Learning Consultant at Grant Wood Area Education Agency in Southeast Iowa. Corey has almost 20 years of experience in education as a middle school STEM & Computer Science Teacher, Media Specialist, and School Improvement Consultant. She is passionate about bringing Computer Science to all students in Iowa. She serves as president of the CSTA Iowa Chapter and is a member of the CSTA Chapter Leaders Committee, statewide AEA Computer Science team, and the Southeast Iowa STEM Advisory Board. Corey has presented at both state and national conferences including CSTA, CSTA Chapter Leaders Summit, ISTE, ITEC, & MACUL. Corey received her bachelor's degree in Computer Science & Mathematics from Grand Valley State University (Allendale, Michigan) and a master's in Educational Leadership from Concordia University (Ann Arbor, Michigan). 
Corey is wife to Glen and mom to Rory & Howard. She's an avid reader, fan of podcasts, loves overcomplicated board games, proud Ravenclaw, and yogi. Corey's preferred pronouns are she/her.