IT Conference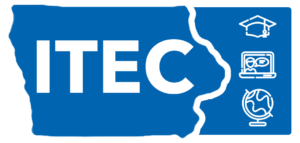 The ITEC IT Conference is a chance for IT professionals and district technology leaders to connect and learn about the latest hardware and software developments for schools. The 2020 IT Conference will be on February 21, 2020 at Nevada High School, 1001 15th Street, Nevada, IA 50201.
If you would like to see a session on a specific topic or would like to present, please fill out this form.  Presenters get a 50% discount for one session and a complimentary registration for two. (lead presenters only).

Cost: (Conference registration does include lunch)
Early Registration (before January 15, 2020)      $80
Registration after January 15, 2020                      $100

For questions, please contact:
Jeff Sypersma
Lance Lennon
---
NOTE: There is no vendor registration. All vendors and presentations are by invitation only.
---
Thanks to our 2020 Sponsors